6 Famous Irish Bars
The Irish pub or bar is famed throughout the world. Known for the craic, food, beer and whiskey, what's not to like? It's hard to imagine a town or city without one!
That being said, there are always poor imitations or bandwagon hoppers so we thought we'd tell you about six of the best and steer you in the right direction! 
One: The Long Hall, Dublin, Ireland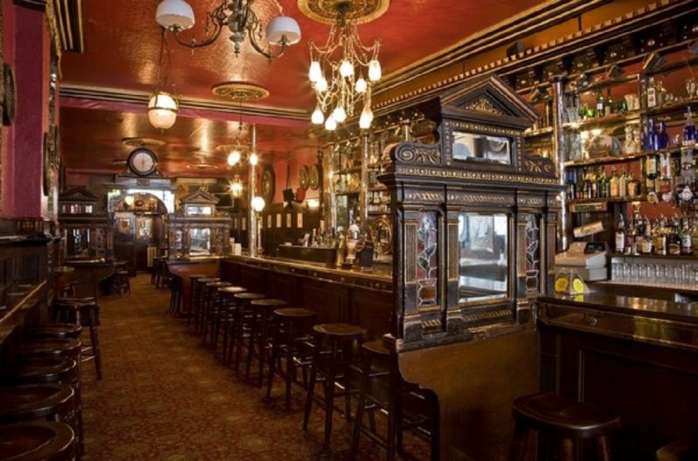 The Long Hall is one of Dublin's most loved pubs. Licensed in 1766, with original interiors dating back to 1881, the Long Hall is a genuine Victorian treasure and highlights on the inside include incredible woodcarvings and ornate glass decoration.
You can find it at 51 South Great George's Street and just so you know, when playing Dublin, Bruce Springsteen is known to pop in for a pint here. If it's good enough for the boss, it's good enough for us!
Two: Ma Nolan's, Nice, France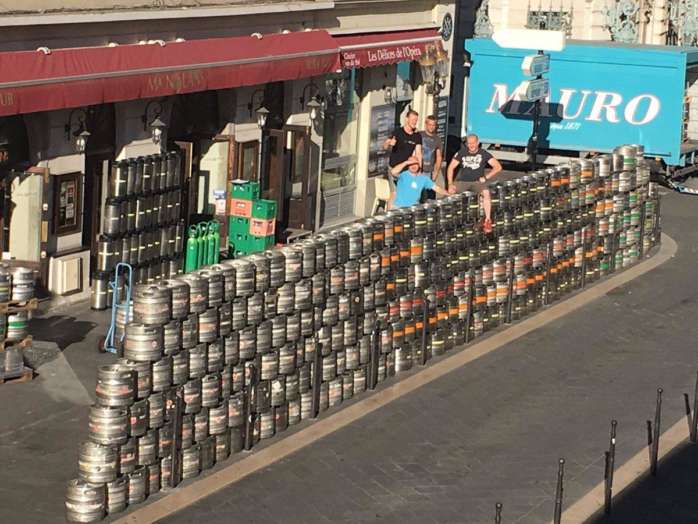 Ma Nolan's, the brainchild of Irish native Thady Nolan, first opened it's doors to the French public in 2005 and it's about as traditional an Irish pub as you can get, in such a different setting.
Expect the usual here, so that means great pints of Guinness, big TV screens for non-stop sport and a traditional roast dinner on Sundays!
Ps. We had to include Ma Nolan's for the photo alone. Every drop was drank by Irish fans during Euro 2016
Three: McSorley's, New York City, USA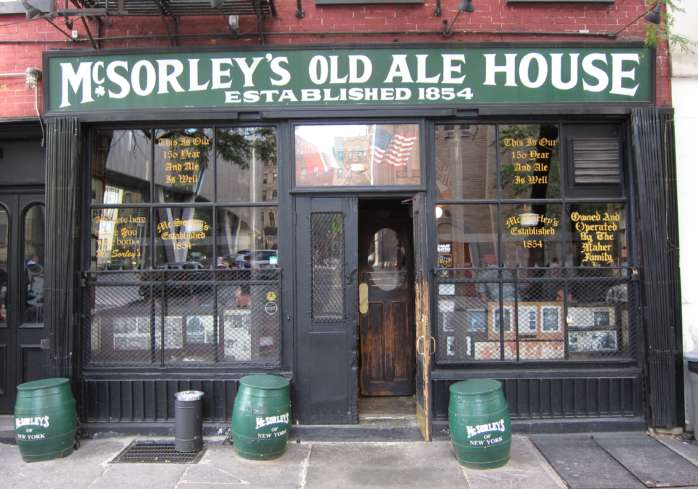 McSorley's Old Ale House, usually known simply as McSorley's, is the oldest Irish pub in New York City and it's an absolute treat for history geeks, beer drinkers and anyone else who likes to keep things simple.
First opened in 1854, by John McSorley, the pub boasts memorabilia from 1910 and onwards and some incredible former patrons including Abraham Lincoln, Ulysses S Grant and Hunter S Thompson!
McSorley's only offers two drinks, light and dark ale, so if you don't like it "Be Good or Be Gone" as the locals would say.
Four: The Porterhouse, London, England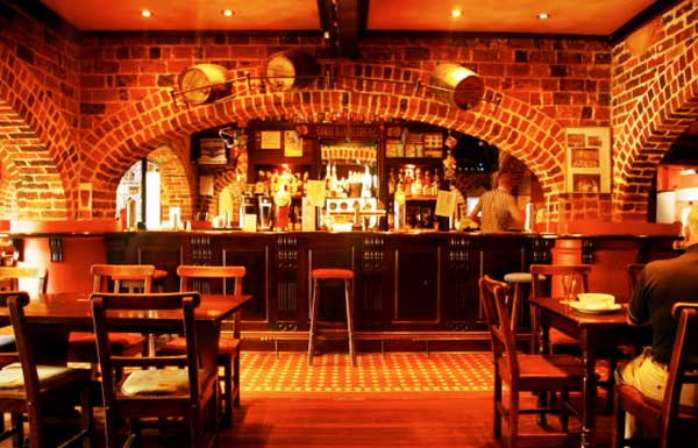 The Porterhouse, in Covent Garden, London, ticks all the right boxes when it comes to a real Irish pub experience. It's the largest bar in London but, split over 12 levels, it doesn't feel like it with little corners you can call your own.
However, their best claim to fame is the beer. You know an Irish bar is serious about things when they brew and ship their own beer across the Irish Sea from Dublin!
Five: Brendan Behan Pub, Boston, USA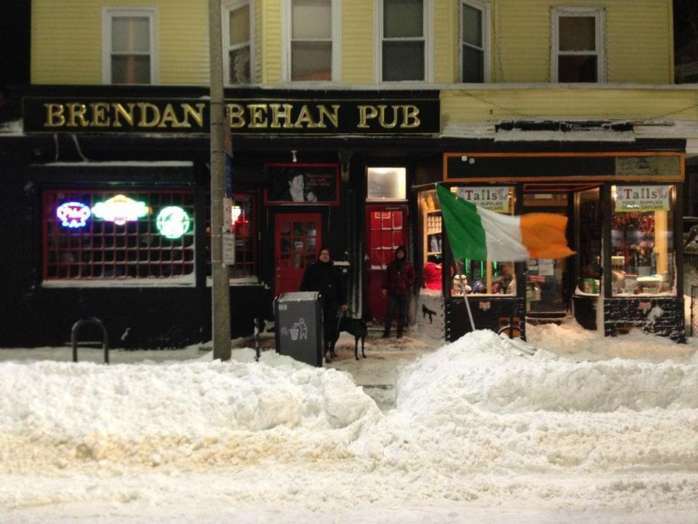 With Boston being so famously Irish you know you're walking into a good Irish pub when it's voted on of the best in Boston. That's the case with the Brendan Behan Pub, opened in 1988 and named after our famous Dublin playwright and poet.
Located in the Jamaica Plain neighborhood this pub keeps things simple, dimly lit and down to earth which might suggest why it's so popular with writers and artists of all fame and fortune.
Six: The Crown, Belfast, Northern Ireland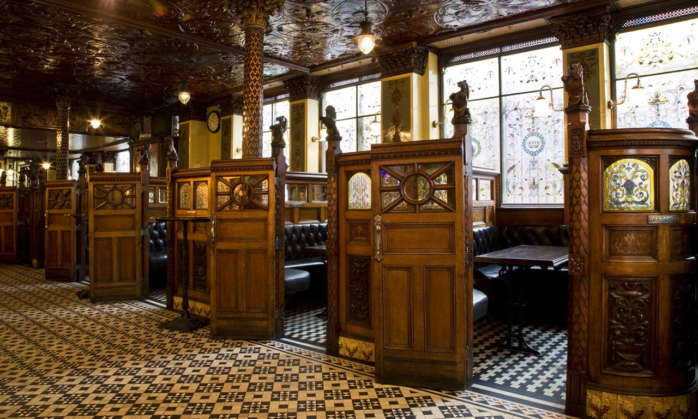 We've taken you from Dublin to France to America to London but where better to end our little tour than back in Ireland at the Crown Bar, Belfast?
This little pub is a piece of history, now under the protection of the National Trust, and first opened it's doors in 1826. It's a living, breathing example of old Victorian Gin Palaces and has been beautifully restored on various occasions throughout its lifetime.
If you're lucky, grab a pint and hide away in one of the ten famous snugs for the real experience.
--
Thanks for reading our blog! As a thank you, you can get 10% off any Irish plot of land by using the code: BLOG10
The perfect gift for those with Irish Roots
Your own little piece of Ireland
Use code BLOG10 today to get a 10% Discount
FAST WORLDWIDE SHIPPING
---
Share this post with friends!
---