Legacy and Land - The Most Unique Irish Gift Idea!
Have you ever struggled to come up with a truly unique Irish gift for someone special of Irish descent? Whilst Irish chocolate, whisky, pottery, crystal, linen, claddagh rings and Celtic themed jewellery are all up there on the Irish gift ideas lists, perhaps there's a lesser known but more unique Irish gift you can buy that will surprise and delight the recipient!
A loving family and a place to call home are two of the most important things to an Irish man or woman. Whilst this may be shared the world over, land ownership is a topic that stirs the emotions of the Irish more than most.
The Most Unique Irish Gift Idea
The perfect gift for those with treasured Irish connections
FAST WORLDWIDE SHIPPING
Use code BLOG10 today to get a 10% Discount
---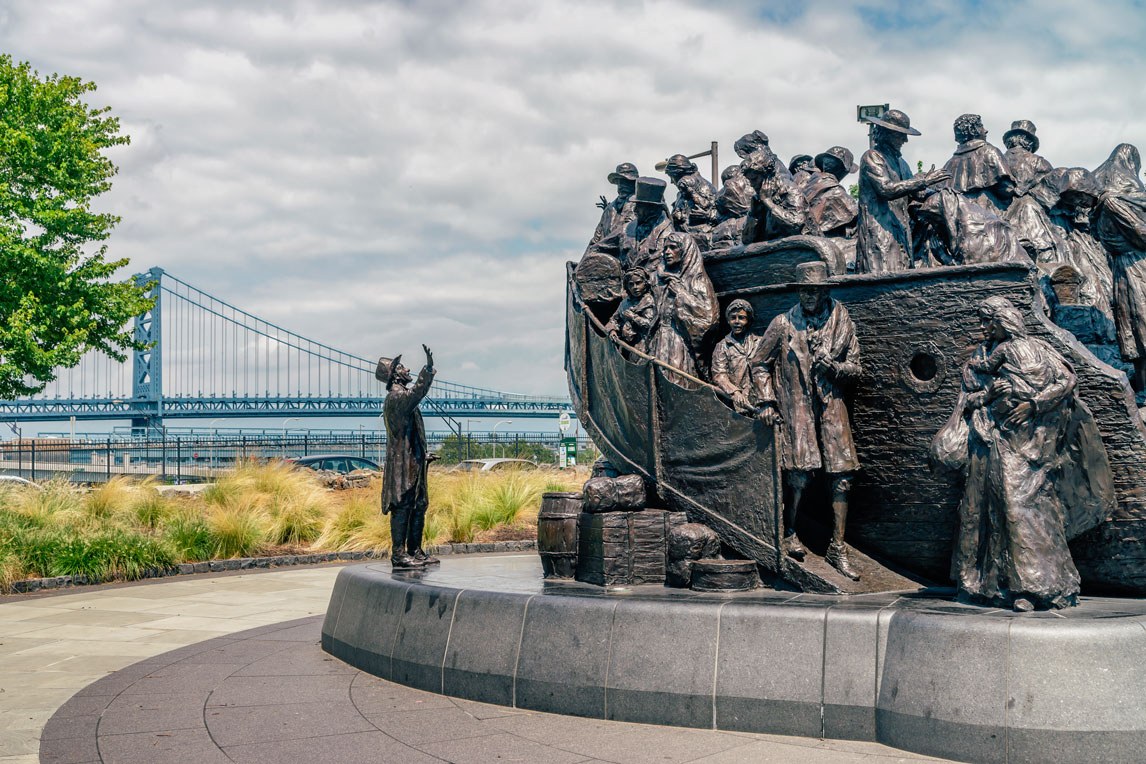 The Great Famine in Ireland
The horror of the Great Famine in the 1840s marked one of the greatest loss of life in 19th Century Europe, which resulted in mass emigration to America and a century of population decline on the Emerald Isle. By 1900, almost all of Ireland's land was owned by men who rented it out to tenant farmers instead of working the land themselves. The desire to own that little corner of the Emerald Isle the farmer toiled each day was like a 'red flag to a bull'.
Now more than a century on, the most unique Irish gift you can give a friend or loved one of Irish descent is the title deeds to their own unique plot of Irish land making them a Squire or Squireen!
You may be thinking that land costs a fair bit and is perhaps an overly generous gift even for a special someone, and you'd probably be right. The national average price of an acre of land in Ireland is typically over €9,000 – a bit weighty on the purse strings of the average gift buyer! But don't despair, we've come up with a way for you to buy the unique gift of Irish land in a more affordable way. Buy one square foot, or even nine, not a whole acre!
---
Breathe New Life into Our Woodlands
Did you know that Ireland – the beautiful Emerald Isle – is actually one of the most deforested countries in the world with only 10% of the island covered in forestry! Deforestation which took place hundreds of years ago has dramatically affected our landscape.
The purchase of a plot of Irish land not only connects you to your Irish roots, but it also supports our conservation efforts. A portion of the income raised from the sale of the land is used to re-wood our woodlands, breathing new life back into the land and growing a lasting legacy for future generations to enjoy.
We help people and trees to find their roots again in Irish soil and preserve the homeland that's adored by so many people around the world. Purchasing this unique Irish gift really is something special!
Find out more about how you can give someone the gift of being an Irish Land Owner.
---
The perfect gift for those with Irish Roots
Your own little piece of Ireland
Use code BLOG10 today to get a 10% Discount
FAST WORLDWIDE SHIPPING
---
Share this post with friends!
---