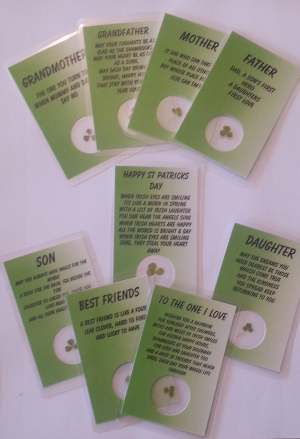 A genuine handpicked real shamrock blessing card, sealed in a laminated plastic, wallet size – 9.5cm x 6cm sleeve.
An Irish blessing on the front of the card.
St Patrick introduced this little plant to Ireland 433AD making this emblem a perfect Irish accessory to add within your pack. With a real shamrock centred within a clear shaped circle, the laminated card is both meaningful and durable.
Irish Blessing:
May the dreams you
Hold dearest be those
which come true
and the kindness
you spread keep
returning to you.